So glad you made the decision to join!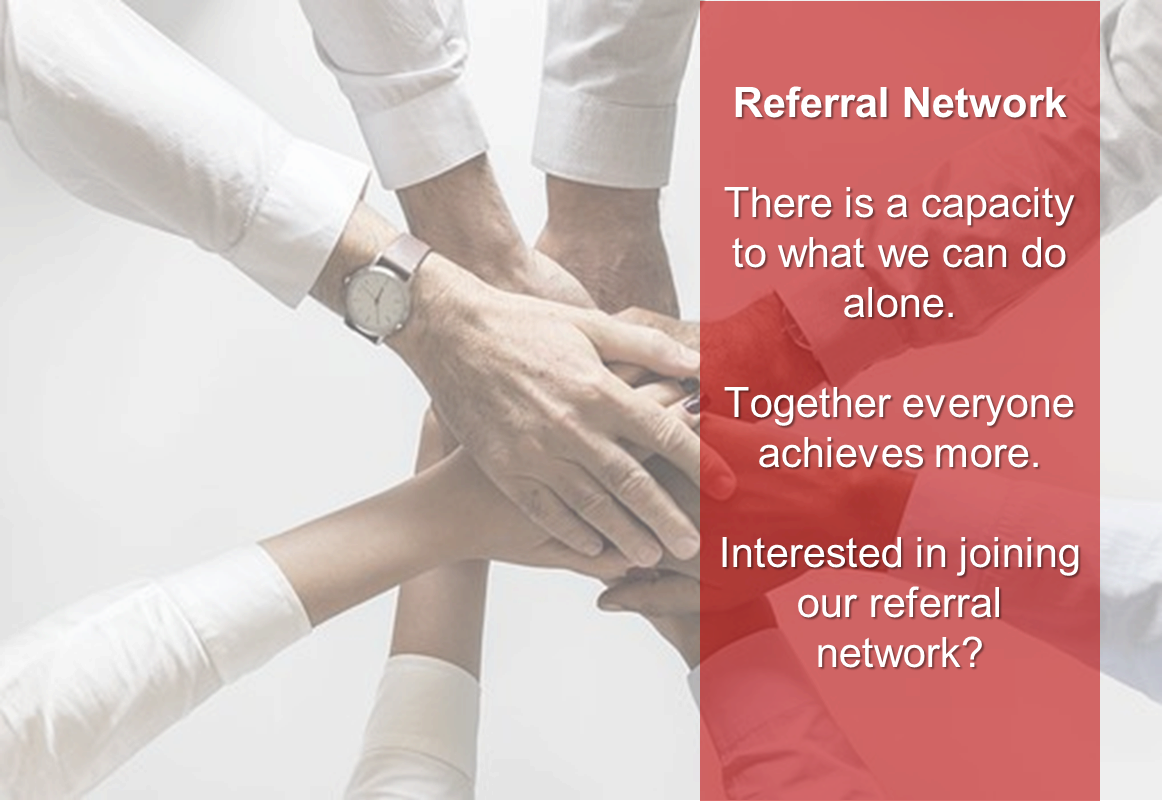 A referral network provides value to customers who need your service. If we are unable to provide the solution for your customer, then at least you are able to use our quality referral system.

We stay abreast of the industry and the services of the industry so that we can provide quality referrals. It is our professional duty to provide the professional services that you need based on what we know about the industry.

Networks provide you great leads and repeat customers. As you provide the great value that customers need, they share your work with the network and you'll get reciprocal referrals. Networks increase that number significantly.

There are three requirements for referrals and the benefits outweigh these requirements.

►Relevance – you will be referred to relevant customers
►Quality – you must be credible
►Authenticity – we do not overvalue businesses if there is a better option for the customer.

Our three referral circles are businesses/products/services, the people our customers are likely to need whenever they buy our products and vice versa.
This network will allow us to create opportunity together and refer other businesses when a customer ask for it. Some benefits include:
►creation of joint marketing campaigns together
►infuse our network with summits of businessess/products/services that align well and are mutually beneficial for everyone.
►discount coupons to buisness in the network (everyone loves discounts) and that business gets more leads
►use the products from the businesses within our network industry
►create brochures together for greater reach, relevance, and revenues