Did you know that addressing diversity is an ethical mandate and
leader to more effective group work?
​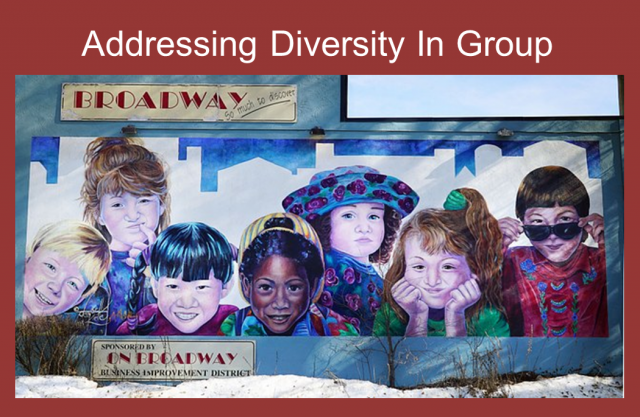 After a few short months it became apparent that emphasis needs to be placed on assuring that LEADERS understand the ethical mandate of having a multicultural lens across all processes of facilitating supportive environments. According to Debiak (2007) attending to diversity in group is basic to competent group practice. Simply put, "facilitators must consciously acknowledge the reality of human diversity in our society.
We live in a society that is not just race, color, creed, and religion. Instead we are comprised of multiple identities and layers of influences evident through our behaviors. Facilitators have varying theoretical perspectives and must be aware of their attributes of power that may be recognized or symbolic of systems of oppression. Leaders must respect the cultural values and experiences of its members.
Since 2012, the standards of group has reshaped towards a multicultural social justice approach. Every dimension of the process has adapted to practice through a multicultual lens. The nature of i-Mobile Group Facilitation spans across nations in an online and/or mobile environment. To help facilitate the process of understanding people around a culture community has been integrated in our web design to assist you in learning about the 195 nations around the globe.
We must attend to our cultural effectivenss with clients, the theories and techniques we use and be willing to adapt to different cultures and backgrounds.
Coming January 2018 are professionals who will steer conversations centered around the core characteristics of a group facilitations. The conversations are carefully intertwined with the background and skills of the individual to share culture and core competency to enhance experiential learning.
The benefits are many -- facilitator openness through perspective, training value, and multicultural understanding is a required competency of culturally competent skilled group facilitator. We hope you enjoy the conversations